For the first time ever, there's a place where you can live your very own Star Wars™ story. Come discover yourself in a whole new land where a galaxy far, far away unfolds all around you. Welcome to Star Wars: Galaxy's Edge, now open at Walt Disney World® Resort.
You'll be immersed in the alluring offerings of a mysterious outpost that's a haven for scoundrels, rogues and smugglers. Around corners and through back alleys, you can encounter strange creatures and alien languages. Touch ancient antiquities from across the galaxy. You can build your own droids and a custom lightsaber†. And be sure to drop by the cantina to sample the local beverages and curious concoctions. This marketplace summons your senses to life like never before.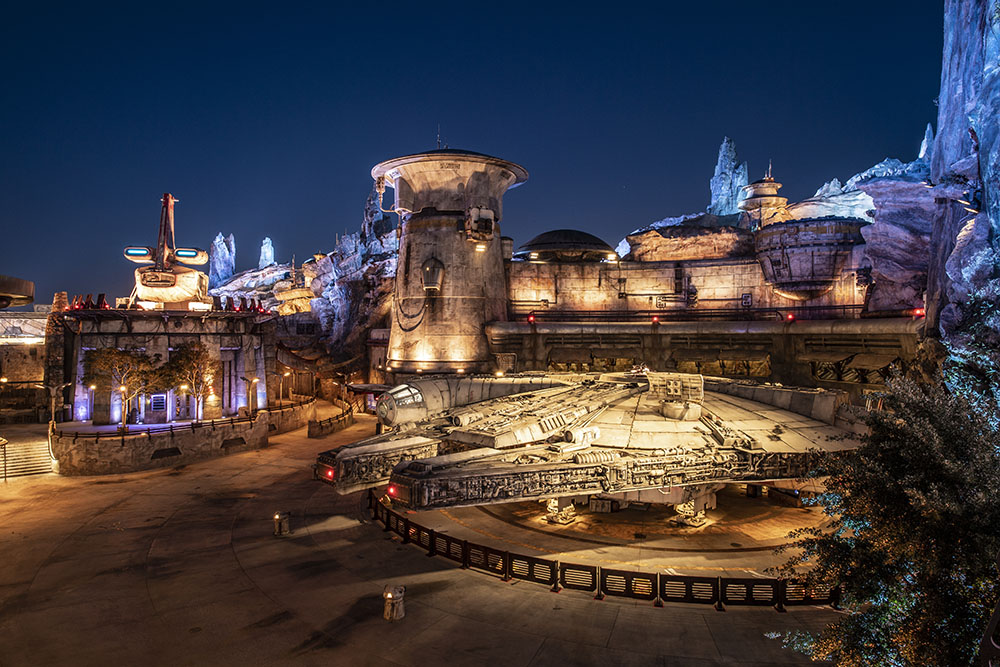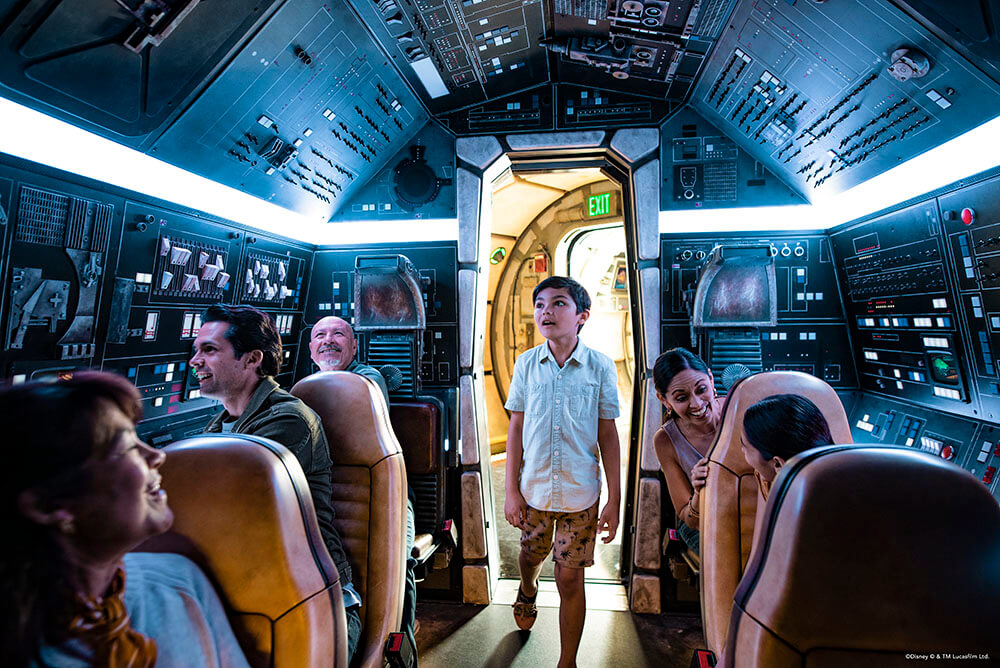 On Millennium Falcon: Smugglers Run, you'll board the Millennium Falcon, where legends have been made and new ones are about to be created. You and your crew are part of a covert mission that directs you to take control of the fastest hunk of junk in the galaxy. The engines rumble as the Falcon blasts off as you enter hyperspace and into the adventure you've always dreamed of. Along the way you'll face excitement around every turn and sway, plus the looming threat of the First Order!
Next, it's Star Wars: Rise of the Resistance. Steady your nerves and summon your resolve—because you and other Resistance recruits have boarded a transport that has been captured by a Star Destroyer. In an instant, you'll be caught in blaster fire from stormtroopers surrounding you. And if that's not enough, you'll discover how huge the excitement can get when you round a corner and discover a towering AT-AT—with its lasers pointed…Right. At. You. At last, a sudden red glow cuts the darkness and the crackle of a lightsaber announces an inevitable showdown with Kylo Ren himself.
So, raise a glass of Blue Milk. Because soon the time will come to live your adventure in a galaxy far, far away at Star Wars: Galaxy's Edge.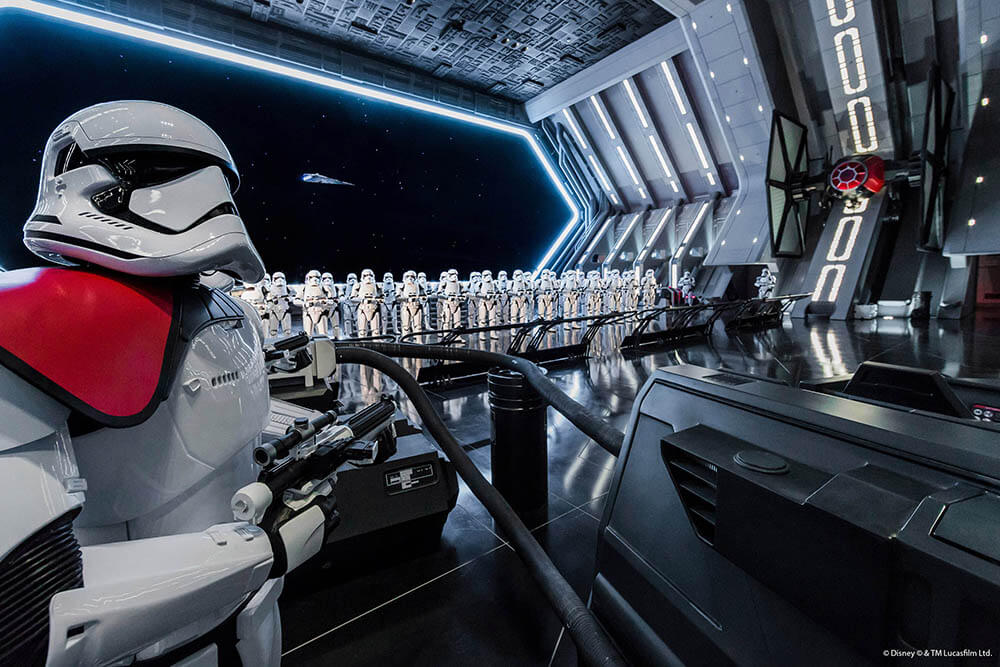 The Extra Magic Trips Difference
Planning a vacation can be difficult, but we don't think it should be! At Extra Magic Trips, our free planning services are here to help you every step of the way. Our talented and skilled vacation planners are graduates of the College of Disney Knowledge and have attained a special knowledge of Disney Destinations.
When you book with us, you will pay the exact same price as if you booked directly. What's even better than that? Your Vacation Planner will review your reservation and apply any discounts or promotions that become available, if your reservation is eligible — saving you money! That's our exclusive MagicPrice℠ Advantage!
We will work to create a custom trip itinerary created just for you. You will feel like an expert as you enjoy a relaxing dinner at a hard-to-reserve table-service restaurant, and we even provide personalized recommendations to reduce your wait times on select attractions!
Your vacation should be as unique as your family! We take the time to learn your vacation wants and needs, and create a vacation with recommendations personalized for you.
Our agents have visited the destinations we specialize in countless times, and love to share their favorite tips, advice and recommendations with you, our guests.