I am so excited to work with Extra Magic Trips, where I can combine my love for everything Disney with my love for planning the details of travel and events. I get excited to help others plan their dream vacations, from hotels, to dining, airfare, special events, and excursions. We all deserve to get away and experience something magical; let me help you take an extra magic trip!
I have a full-time job as a Director of Recruitment for a children's healthcare organization. I am always available to help you plan your vacation, and cater to families who need to work with me in the evenings or weekends. As a full time working mom, I understand that it can be hard to find the time to plan a vacation. I want to help make it easier for you!
My husband Matt and I are Disney fanatics, and our five year old daughter is quickly following in our footsteps. She frequently shares her suggestions for favorite rides and character experiences with her friends in kindergarten. Matt and I had taken several trips to the Walt Disney World® Resort prior to becoming parents. We loved going as adults and experiencing thrill rides, gourmet restaurants, nightlife in Disney Springs®, and endless high-end shopping options. Seeing the "Magic of Disney" through the eyes of our daughter has given us a whole new appreciation of everything the resort has to offer. I want everyone to enjoy Disney destinations as much as we do, and it is my honor to help plan and coordinate your vacation so you can relax, enjoy the experiences, and feel the magic.
I specialize in multi-generational and extended family trips. I can make suggestions that will best suite family members of different ages and interests, ensuring that everyone will enjoy and make the most of their time. In addition to trips to Walt Disney World® Resort, I am happy to help you plan your Disney Cruise Line® Vacation and Adventure by Disney®.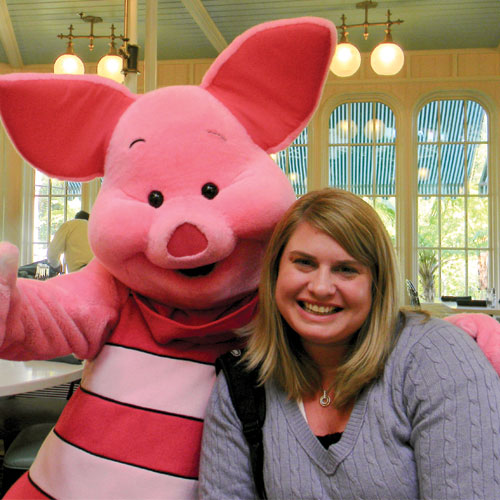 Amanda Ryan
Vacation Planner