Hi there! I'm Lauren – and I'm so incredibly excited to be a part of Extra Magic Trips! Walt Disney World® Resort is truly my happy place, and I cannot wait to help the magic bring happiness to others lives as well!
A little about me: I was an elementary teacher turned work from home mama. My husband & I have two tiny Disney princesses of our own – a 2 year old & 3 year old, who love Disney just as much as I do! If we aren't in Walt Disney World on a trip, we're probably watching hotel tours & parade videos on YouTube (per their requests!). Their imaginations amaze me everyday, and I attribute a huge part of that to the magic of Disney being such a presence in their lives.
Walt Disney World was my favorite vacation spot before children, and that has only become more true with them! From adult-only trips to family trips with kids of various ages, two-person trips to large groups, long trips to quick weekends – I've had the experience of planning quite a variety of different Disney vacations. Walt Disney World is our most frequent spot to visit, but Disneyland® Resort will always hold a special place in my heart after my husband spent 18 months living in California & Disneyland became a must-do on my trips to visit.
One of my bucket list goals is to have stayed at every Walt Disney World hotel, and have a goal on each trip to eat at a new quick service & table service restaurant each trip. I've had to navigate dining with food allergies, so I'm happy to help in that department as well! While these are personal goals of mine just because they make me smile, it also means that I have a very wide variety of experiences to advise on when helping to plan your trip!
Everyone loves a park day – but in my eyes, there are so many little details both in & out of the parks that are easily missed or unknown.  From down days to a full day in the parks, I'm here to help make sure every step of your trip is as magical as possible!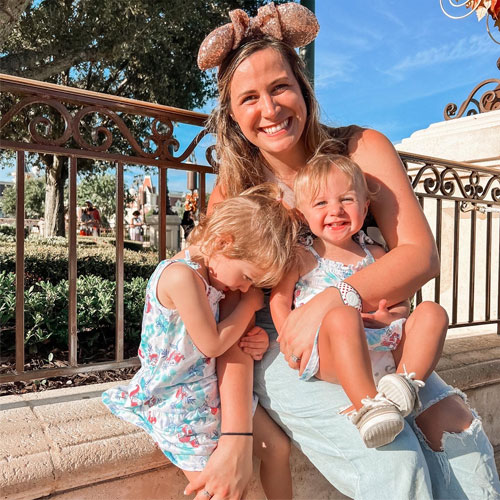 Lauren Milligan
Vacation Planner