Toy Story Land opens at Disney's Hollywood Studios® on June 30, 2018!
This morning, the Walt Disney World® Resort delighted Good Morning America viewers with an exciting announcement: Toy Story Land will be opening on June 30, 2018!
This new 11-acre expansion to Disney's Hollywood Studios® will feature two new attractions. Upon entering this land, guests will be shrunken to the size of toys and will have a chance to explore Andy's backyard from a toy's perspective. If you're excited to experience this new land, contact an Extra Magic Trips vacation planner today – resort rooms are filling up quickly!
Slinky Dog Dash Attraction at Disney's Hollywood Studios®
Inside Toy Story Land, guests will be able to experience two unique attractions. Slinky Dog Dash is a family friendly roller coaster. Andy has set up his Mega Coaster Play Kit, and all toys are invited to take a ride! During the ride, riders will pass by a number of beloved characters from the Toy Story movies. This unforgettable ride will take you throughout Andy's backyard and you will experience some unexpected turns and drops along the way.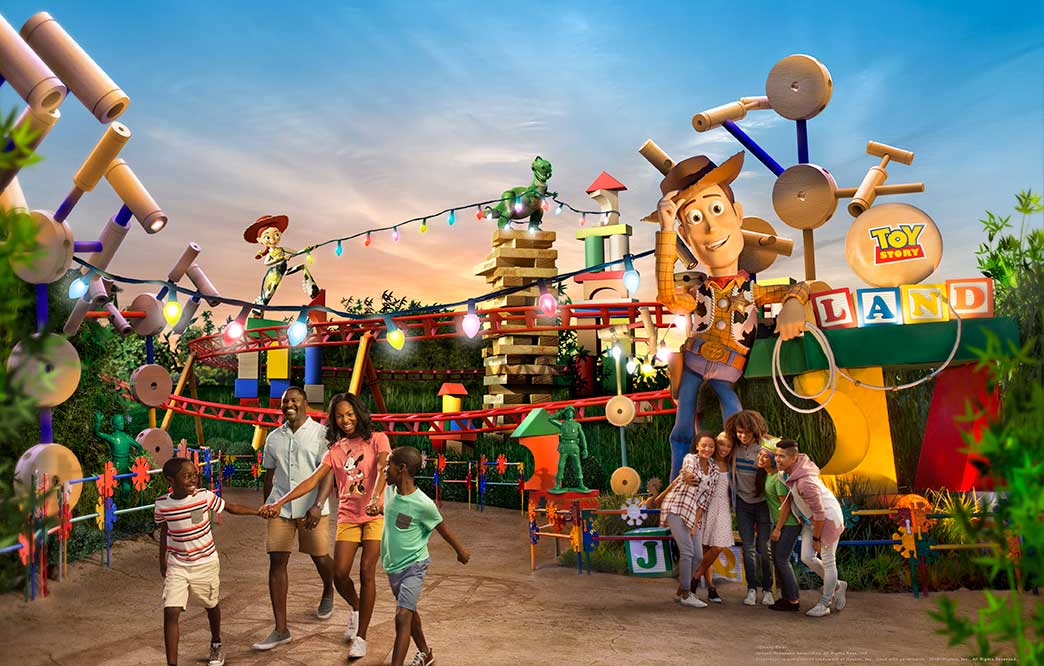 The entrance to Toy Story Land
Next, check out Alien Swirling Saucers, an out of this world spinning attractions, centered right under the infamous claw! Here, you will join everyone's favorite aliens as they power up their flying saucers for a spin. Hang on tight as you swirl around to an intergalactic soundtrack. And if you're lucky, you might just be chosen by The Claw itself!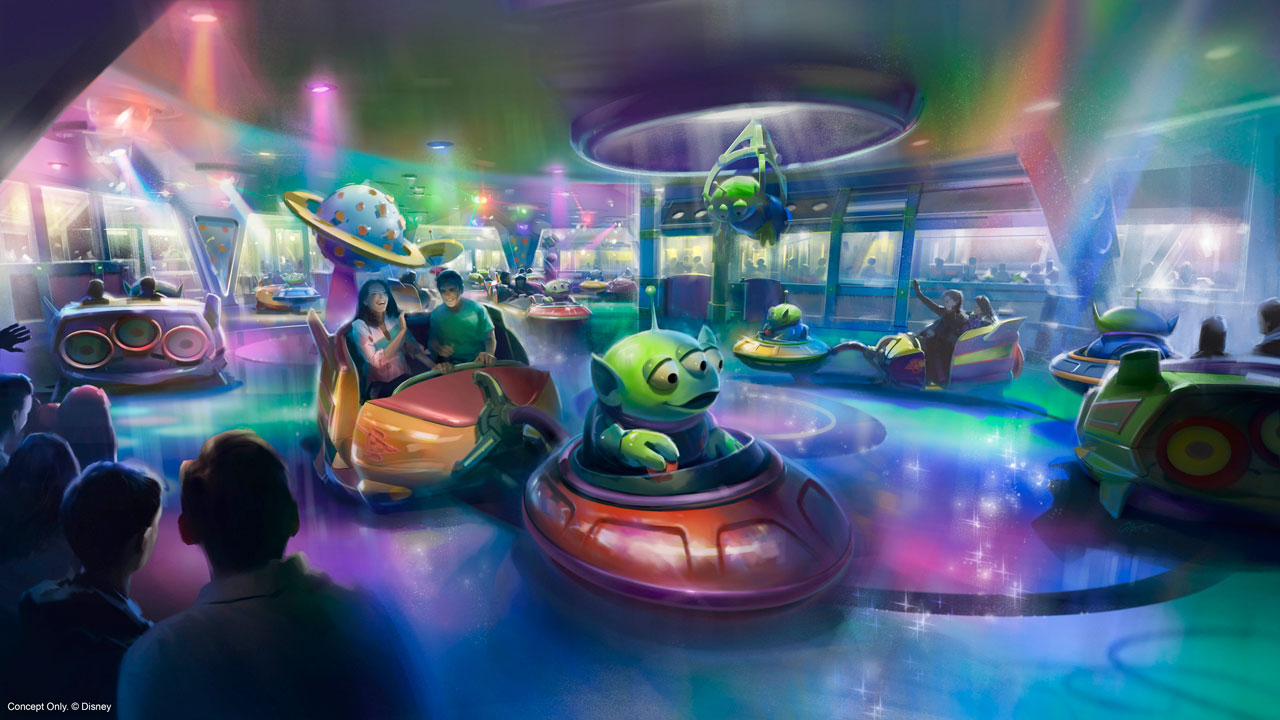 Alien Swirling Saucers Attraction
Rounding out the attraction lineup will be the existing and wildly-popular attraction Toy Story Mania, which will feature a new entrance right in Andy's backyard! During this 4-D adventure, you have the chance to score some points with all of Andy's toys as you break plates, pop balloons, throw rings, and more in an immersive toy box of fun!
But what about when your toys get hungry? Toy Story Land has you covered there, too! Woody's Lunch Box provides all sorts of treats for hungry toys ranging from root beer floats, to all-American classics, honorary toys just can't go wrong!
With today's announcement, summer availability at the Walt Disney World® Resort Hotels is expected to decrease quickly. Get started today by requesting your quote, and we'll assist with planning a magical vacation for you and your favorite toys!
Ready to plan your trip?
If you're ready to start planning your trip, head over to our Quote Request form to provide us with the information that we need to create a custom vacation for you!